HAPPY BELLY'S FROZEN TREATS
ITALIAN ICE
Smooth and refreshing Italian Ices are made daily from fruit juices and purees. We constantly rotate our flavors, so be sure to check the Flavors of the Day category to see if your favorite is being made today.
After Dinner Mint
Banana
Birthday Cake
Beachy Keen
Berry Peachy
Black Cherry
Black Raspberry
Blapple
Blueberry
Blueberry Lemonade
Blue Crush
Blue Blast
Blue Raspberry Lemonade
BOOberry~ holiday flavor
Bubble Gum
Bug Juice
Cactus Juice
Candy Blast
Cantalope
Cherry
Cherry Lemonade
Cherry Limeade
Cheesecake
Chocolate
Coconut Creme
Cola
Cola Float
Cookies 'n Creme
Cotton Candy
Cranberry Lemonade
Egg Nog~ holiday flavor
Ghoul's Drool~ holiday flavor
King Cake~ holiday flavor
Mango
Mango Margarita
Margarita
Melon Ball
Mint
Mint Chocolate Chip
Mokaccino

Lemonade
Orange Creme
Orange Pineapple
Patriotic Punch
Party Gras~ holiday flavor
Peach
Peanut Butter
Peppermint Bark~ holiday flavor
Pina Colada
Pineapple
Pineapple Pucker
Pistachio
Pome-Cranate~ holiday flavor
Pomegranate Margarita
Pumpkin Pie~ holiday flavor
Raspberry Lemonade
Red Raspberry
Red Velvet Cake
Root Beer
Root Beer Float
Salted Caramel
Sour Apple
Sour Blue Blast
Sour Cherry
Strawberry
Straw-Nana
Strawberry Kiwi
Strawberry Cheesecake
Strawberry Lemonade
Strawberry Margarita
Sweet Tea
Tangerine
Tiger's Blood
Tropical Thunder
Very Berry
Wacky Watermelon
Watermelon
Wedding Cake
Witch's Brew~holiday flavor

Sugar-Free Flavors
Berry Nana-Orange
Cherry Limeade
Peach Iced Tea
Lemonade
Pome-Cranate
Raspberry Iced Tea
Sour Apple
Strawberry
Strawberry Watermelon
White Peach


SPRING/SUMMER HOURS
Monday-Thursday
12:00pm-8:00pm

Friday-Saturday
12:00ap-9:00pm

Sunday
1:00pm - 7:00pm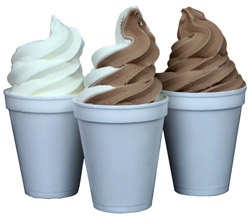 FROZEN CUSTARD
A premium ice cream with a smooth and rich texture. We use only the finest ingredients for the ultimate taste experience.
Flavors
Vanilla
Chocolate
Vanilla/Chocolate Swirled
No-Sugar Added Vanilla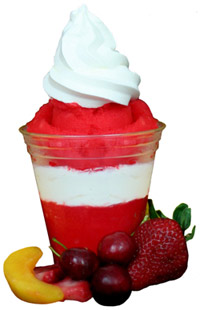 GELATI
Layer your favorite italian ice with frozen custard for a creamy treat.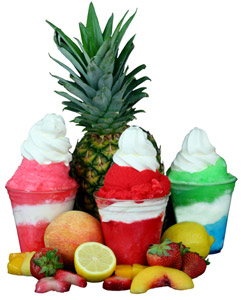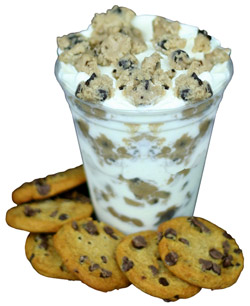 CONCRETES
Let your imagination run wild and blend frozen custard with any of the assorted mix-ins below.
Brownies
Sprinkles
Snickers™
Peanut Butter Cup
Caramel
Hot Fudge
Marshmallows
Marshmallow Cream
M&M's™
Gummie Bears

Cookie Dough
Strawberries
English Toffee
Oreo Cookie™
Butterfinger™
Cheesecake Chunks
Peanuts
Pecans
Reese's Pieces™
Kit Kat™
Nerds
Chocolate Chips
FLOATS
Create a classic by adding frozen custard to your favorite soft drink
.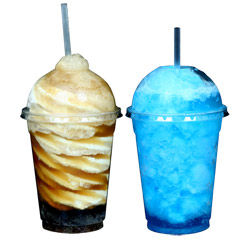 FREEZES
Try something new and add italian ice to your favorite soft drink.

Available soft drinks
Barq's Root Beer™
Diet Root Beer
Coke™
Diet Coke™
Dr. Pepper™
Fanta Orange™
Sprite™
Sprite Zero™